Established in the beginning of the new millennium, year 2000, IPLO Logistic Services Sdn. Bhd. aims to provide excellent service for local and international logistic needs. In the course of its service, IPLO Logistics Services Sdn. Bhd. had acquired a total of 15 vehicles, two of them being side loaders. IPLO Logistics Services Sdn. Bhd. was the pioneer company to offer such services throughout the whole northern region of Malaysia. With a dynamic work force of 18 professionally-trained personnel, IPLO Logistics Services Sdn. Bhd. ensures that every aspect of its customers needs is met.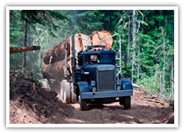 In the year 2001, the founders of IPLO Logistics Services Sdn. Bhd. perceived the need for a more dedicated service towards the local market. Thus, IPLO Transport Sdn. Bhd. was established. IPLO Transport Sdn. Bhd. owns 4 vehicles, some being timber jinker trailers to support its daily operations. Together with 10 skilled personnels, IPLO Transport Sdn. Bhd. has been serving the local market faithfully for the past 7 years and will continue to position itself to meet the future market requirements.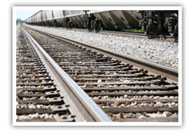 At the same time of the inception of IPLO Transport Sdn. Bhd., Ezantasia Freight Forwarding Sdn. Bhd. was set up. Given the task of forwarding a wide variety of goods, it engaged the service of different carrier types which include waterborne vessels, airplanes, trucks and railroads. This successful venture ensures reliable delivery service to both local and international customers. Goods are delivered to where customers want them. Adding to that, Ezantasia Freight Forwarding Sdn. Bhd. employs the skills of 8 energetic and experienced personnels, in the pursuit of excellence.



EZANTASIA FREIGHT FORWARDING SDN.BHD.


We would like to introduce ourselves as a group of freight forwarding companies located in Malaysia. We with taking advantages of updated data and up-to-date knowledge as well as human and operational facilities pick up your transited, exported, or imported commodities from any points in the shortest time and the most appropriate fee confidently and ship them to your specified destination.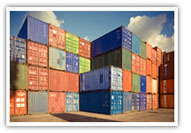 Our Freight Forwarding service is well known for its strong domestic networking, making us your total logistics company. We equip you with everything you need to move your cargo. For your convenience, we will offer the pricing you need for your crating and custom packaging needs.
We provide aid service in import/export documentation and declaration. Besides, we also provide Lose Cargo Load (LCL) and Full Cargo Load (FCL) service for declaration.



We strive to exceed your expectations on every job we undertake, and provide our valued customers with a trouble free transport experience. Should any of our services be of interest to your company, or you would like a quote, or have any questions about the services we offer, we look forward to fulfilling your transport needs!